APNH Prevention Services Opportunity. Join an innovative team!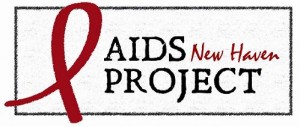 AIDS Project New Haven
Job Announcement
Prevention Services Coordinator
AIDS Project New Haven (APNH) is a pioneer in HIV/AIDS and is the oldest AIDS service organization in the State of Connecticut. Formed by a small group of individuals in 1983, it has expanded to provide services throughout the greater New Haven area. APNH provides education and non-judgmental, comprehensive, holistic services to individuals infected and affected by HIV/AIDS. Our goals are to increase public awareness, promote prevention through free and confidential HIV and STI testing, educational programs, advocacy, and secure funding for the support services we provide.
APNH Prevention Services works as a team in an innovative environment designed to encourage thinking outside the box to improve service delivery and reach persons who may not have had previous contact with HIV/STI testing and Prevention Services
Reports to: Outreach, Testing and Linkage to Care Manager
Classification: Regular full-time
Compensation: $41,600.00/year with generous benefits and paid time off
General Responsibilities: Primary responsibilities include networking and building relationships in the community to establish regular outreach, testing, and condom distribution venues, conducting HIV, Hep C and Syphilis testing, primarily to our focus population (MSM), and assisting in developing and disseminating prevention messaging.
Specific Responsibilities:
Network and develop community contacts to effectively reach focus population
Conduct HIV and Hep C rapid testing in-house and at various non-traditional venues throughout the region
Conduct Syphilis testing and HIV/Hep C confirmatory testing via blood draw
Link individuals to partner services, medical case management, medical care and prevention services
Establish and monitor our extensive social media presence on MSM focused websites and applications
Assist in disseminating prevention messaging and literature throughout the region, as well as via internet and print media
Speak with groups and individuals about HIV and HIV prevention
Assist with managing volunteers
Represent APNH at outreach venues
Other duties as assigned
 Qualifications:
Bachelor's degree or three or more years of relevant experience preferred
HIV and STI testing experience preferred
Familiarity with Biomedical HIV Prevention (PrEP, nPEP)
Phlebotomy trained or a willingness to be trained
Spanish speaking preferred
Knowledge of the Greater New Haven community and its services
Knowledge of the MSM community in New Haven
Culturally sensitive and linguistically appropriate
Strong organizational skills
Strong communication and public speaking skills
Ability to work closely with others as a part of a service delivery team
Internet media and computer literacy a must
Driver's license and vehicle
Ability to work nights and weekends
Application Process:
E-mail cover letter and resume to APNH Prevention Services.
Anticipated start date:  May 1, 2017